The official Hermès online store - Homepage
Women's spring-summer 2023 runway show
Watch the spring-summer 2023 runway show live on Saturday, 1st October at 2.30 pm (Paris time).
Ensure the sound is turned on to enjoy the best experience.
A lighthearted day
On a hidden terrace nestled above the 24 Faubourg boutique, objects from the Autumn-Winter collection have come together.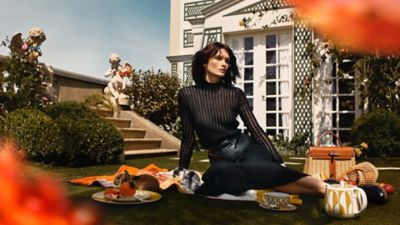 Winter joys
Vibrant in soft colors or sprinkled with vivid details, women's knit scarves, shawls, and carrés elevate silk, wool and cashmere to become cocoons of softness.
Peak artistry
Placed centerstage, caps combine innovative materials—cashmere broadcloth or water-repellent canvas—with iconic details, such as saddle nails or graphic emblems.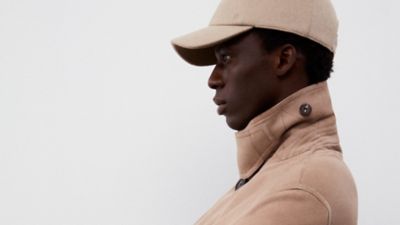 CSR
Be part of a collective adventure
Hermès employees across the world are committed to embodying the house's values for our customers. In 300 stores and 45 countries, they are the storytellers of a family tale of craftsmanship, welcoming customers with the house's particular elegance and authenticity.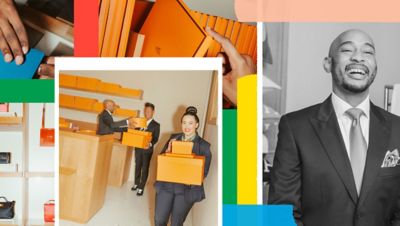 Here to help
Monday to Saturday: 9am - 6pm