Time, a Hermès object | Hermès
Time, a Hermès object
Hermès creates objects. Objects that craftspeople shape to make them the friendly partners of those who wear them. Stemming from uncompromising savoir-faire, they are as light as the unexpected. Everyday life becomes their playground, and the present a very special moment.
Time, for Hermès, is also an object.
Rather than measure, sequence, and control, the maison ventures into another time. It invites us to pause time, and to better enjoy our best moments.
Hermès enhances the exciting moments one spends looking forward to a future event. Then time becomes recreational and gives us glimpses of freedom.
The house is characterized by the inner tension that drives its creations. Hermès time is made of technically meticulous objects that go beyond the precise measure of time. They open up stylish new horizons that convey joyful emotions.
This particular time begets watches that break with convention and are able to arouse emotions and provide a unique perspective. They meet and go beyond the high standards of craftsmanship. These secret agents of good mood soften our hectic lives.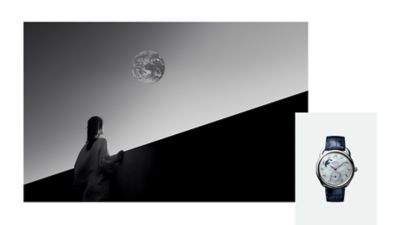 Something went wrong. Fear not, we will be right back

Something went wrong. Fear not, we will be right back
Thank you!
Your reservation request has been taken into account.

You will receive a confirmation e-mail from the store within four business hours.
Please, wait for the email confirmation before visiting the store.

FAPIAO INFORMATION
Please fill Fapiao information in Chinese.
* Required information
Cart
You have no items in your cart.

Want to return an item?
To request an exchange or a refund, please to your account
Here to help
But you can also contact us:
Frequently Asked Questions
See all FAQs
Add an address
Edit address
* Required information
Already have an account?
Create an account
Thanks to your Hermès account, you will be able to:
• Access your shopping cart
• Save your billing and delivery information to order faster
• Manage your address book
• Access all your orders and download the related invoices
• Manage your newsletter subscription
• Update your personal data
Account
Create an account
* Required information
Have a question? You may find an answer in our FAQs. But you can also contact us:
* Required information
Women

Ready-to-wear

Bags and small leather goods

High jewelry and jewelry

Fashion jewelry

Apple Watch Hermès

Men

Ready-to-wear

Bags and small leather goods

Apple Watch Hermès

Home

Jewelry

Fashion jewelry