The official Hermès online store - Homepage
BEAUTY
Hermès' nail enamel is available in 24 shades inspired by the colors, nuances, intensity, and radiance of enamel.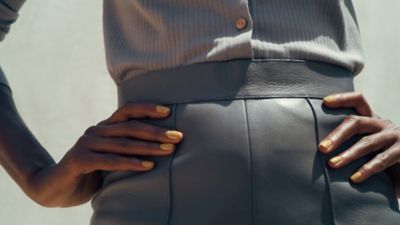 High attitude
For winter, women's shoes take the high ground with innovative and elegant details.
The highest jump

After traveling for many days, the horse and the rabbit arrive in the city. Heavy snow starts to fall, and they lift their eyes skywards. The rabbit whispers a magic spell, and the horse makes the highest jump in the history of all jumps, landing on an incredible rooftop…
Podcasts from Le Monde d'Hermès
This series of podcasts invites some surprising protagonists of everyday life to share a moment of lightness with us.
Here to help
Have a question? You may find an answer in our
FAQs
.
But you can also contact us:
Monday to Sunday: 9am - 6pm EST