A focus on 12 silhouettes
event
Women's pre-fall 2016 
The collection brings together her views on the perfect pieces of clothing. Objects which must be at once beautiful, functional, practical, and balanced, and as much in the choice of colours as with the choice of material. Inspired by the feminine side of the house, creating products inspired by a real, cosmopolitan life, combining practicality with aesthetic pleasure.
A focus on 12 silhouettes
A woman must be comfortable in her clothes, spontaneous and intuitive. A collection to help her feel that confidence within herself.
" I want to be relevant right now and at the same time maintain a token of loyalty somewhere, being able to take an item of clothing and see it again in 5,10,20 years with affection and pleasure." 
Nadège Vanhée-Cybulski 
A collection inspired by our archives
This collection draws its inspiration from the 60s where geometric patterns and total looks prevailed.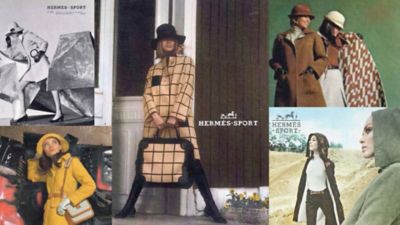 Something went wrong. Fear not, we will be right back

Something went wrong. Fear not, we will be right back
Thank you!
Your reservation request has been taken into account.

You will receive a confirmation e-mail from the store within four business hours.
Please, wait for the email confirmation before visiting the store.

FAPIAO INFORMATION
Please fill Fapiao information in Chinese.
* Required information
Cart
You have no items in your cart.

Want to return an item?
To request an exchange or a refund, please to your account
Here to help
But you can also contact us:
Frequently Asked Questions
See all FAQs
Add an address
Edit address
* Required information
Already have an account?
Create an account
Thanks to your Hermès account, you will be able to:
• Access your shopping cart
• Save your billing and delivery information to order faster
• Manage your address book
• Access all your orders and download the related invoices
• Manage your newsletter subscription
• Update your personal data
Account
Create an account
* Required information
Have a question? You may find an answer in our FAQs. But you can also contact us:
* Required information
Women

Ready-to-wear

Bags and small leather goods

Jewelry

Fashion jewelry

Apple Watch Hermès

Men

Ready-to-wear

Bags and small leather goods

Apple Watch Hermès

Home

Jewelry

Fashion jewelry

Fragrances

Shoes

Bags and small leather goods

Scarves and silk accessories