The Men's Den
Browse at discretion and pore over our ready-to-wear, leather, shoes, fragrances and fashion accessories.
Heart and Sole
These colorful shoes shall accommodate all your comings and goings this summer.
TIES
On a Mysterious Knot
These versatile and witty ties play with patterns and reveal themselves on the reverse side.
Video Left:

Video Right:
Cologne Eau de Citron Noir, a splash of light
"Finger lime, Buddha's hand fruit, Eureka lemon, [...] it was the smoky and distinguished black lime that finally stood out as the key note of my composition." Christine Nagel
FASHION ACCESSORIES
Belt on It!
Leather softly passes all the wildest tests.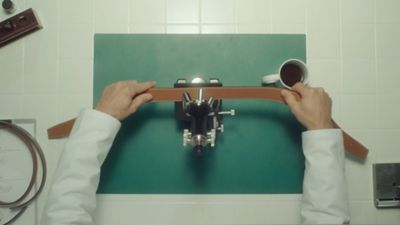 Leather Gains Ground
This sporty line is game for some seeming seams and goes into extra time.