Leather and Leatherer
Leaf through our collections, and enjoy our bags and luggage, wallets, agendas, and leather accessories.
It's in the Bag!
Trust our craftspeople to protect your secrets.
ARTISANS
Together in leather
Touch, feel, stroke, smell, sense, breathe. Absorb the rhythms in the world of Hermès leather. Hide, and seek.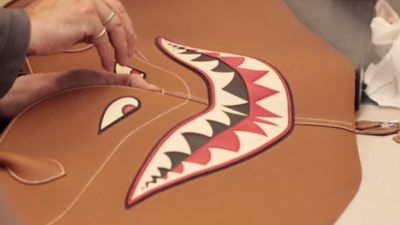 Leather Gains Ground
This sporty line is game for some seeming seams and goes into extra time.
An Endless Game
Dodge street hazards gracefully.