Women's Corner
Peruse our collections, and behold our ready-to wear, leather, shoes, jewellery, fragrances and fashion accessories.
Taxilosophy
n. (tack-see-low-so-fee)
The art of hailing a taxi with mastery.
SCARVES
Silk Sees Big
Folded as a pareo or a butterfly, this sunny collection criss-crosses flowers and waterfalls.
Heart and Sole
These in-shape shoes shall accommodate all your comings and goings this summer.
WOMEN READY-TO-WEAR
Why Monochrome Is Not Monotonous?
In this episode, Ayumi, our specialist in ready-to-wear from Osaka, sets the tones and matches accessories magically.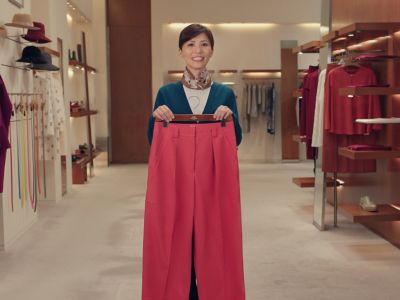 Apple Watch Hermès, an Iconic Collaboration
New colours bring a touch of style to your daily life.