For the Horse and his Rider
Venture into our stables and discover our objects for horses and riders.
Equestrian Perspectives
Find the perfect equipment to lead you to victory.
FOR THE HORSE
Up We Go in Hermès Allegro
This light and almost aerodynamic show-jumping saddle gears with your horse's gaits.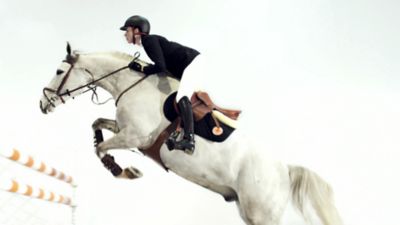 From Paddock to Podium
Riders and horses will be in the saddle.
ARTISANS
Horse play
From measurement to first trots, our artisans' daily gestures follow an inch-perfect path.