Women's Corner
Peruse our collections, and behold our ready-to wear, leather, shoes, jewellery, fragrances and fashion accessories.
Hooked on Perfection
The iconic "Chaîne d'ancre" stretches and changes into a safety pin.
SHOES
Heart and Sole
These in-shape shoes shall accommodate all your comings and goings this summer.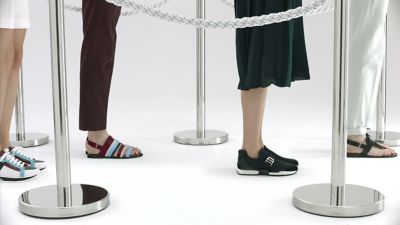 Don't Worry, Be Crabby
This strong-willed watch crabs its way to the top.
FRAGRANCE
Twilly d'Hermès, the scent of the Hermès girls
A daring fragrance woven with striking ginger and sensual tuberose. A floral, spicy and oriental eau de parfum.