Leather and Leatherer
Leaf through our collections, and enjoy our bags and luggage, wallets, agendas, and leather accessories.
It's in the Bag!
Trust our craftspeople to protect your secrets
KNOW-HOW
Artisans
Touch, feel, stroke, smell, sense, breathe. Absorb the rhythms in the world of Hermès leather. Hide, and seek.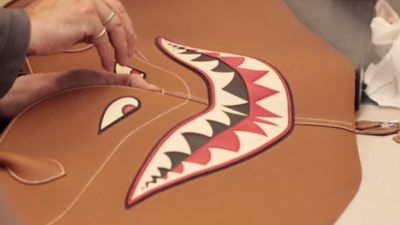 An Endless Game
Dodge street hazards gracefully.