A Home of One's Own
Dwell on our furniture, table and luminaires collections and marvel at our magical boxes…
Partners in Time
Our objects empty their pockets.
ART OF LIVING
Offside
Intruding objects slip into an Argentinian soccer stadium, invade the stands and enter the pitch.
Am I well pre-plaid for the holidays?
Travel lightly with our autumn-winter plaid collection.
TABLEWARE
One Service, Infinite Possibilities
The colours and patterns beget a unique china set.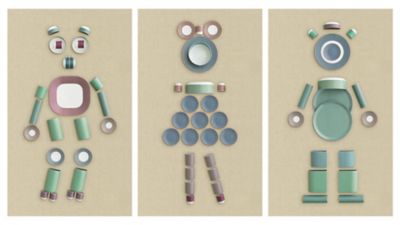 Luncheon at Tea Time
This porcelain set is at your service.