Leather and Leatherer
Leaf through our collections, and enjoy our bags and luggage, wallets, agendas, and leather accessories.
Bold Shoulder
These colourful and graphic straps suit all bags.
WOMEN BAGS
Arm in Arm
Over the shoulder or in-hand, these bags sign and design the silhouettes of winter.
A Happy Coin Incidence 
These leather holders are ready for some change.
KNOW-HOW
Artisans
Touch, feel, stroke, smell, sense, breathe. Absorb the rhythms in the world of Hermès leather. Hide, and seek.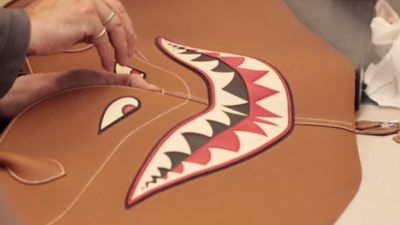 Small Leather Goods Think Big
Cardholders have a secret life.