Women's Corner
Peruse our collections, and behold our ready-to-wear, leather, shoes, jewellery, fragrances and fashion accessories.
Urban Legends
These free, iconic city pieces are thirsting for the absolute.
WOMEN READY-TO-WEAR
Why do print patterns matter?
In this episode, Ayumi, our specialist in ready-to-wear from Osaka, combines print patterns and hands the keys to a successful transformation.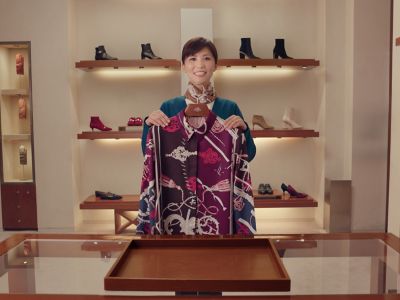 Fasten Your Belts
These leather accessories fit all modern silhouettes.
WOMEN silk 
Silk Sees Big
Folded as a pareo or a butterfly, this sunny collection criss-crosses flowers and waterfalls. 
Less Is More
Full metal or in a lacquered version, the Cinhétic bag wins over everyone's hearts with its elegant clasp and flawless lines.